DR.G.V. PRAVEEN KUMAR
MS. DNB (Vascular and Endovascular Surgeon)
Vascular Care Center is one of the best medical centers in Hyderabad where patients receive quality treatment at an affordable price. Here we own the best team of professionals making it one of the best options for vascular surgery in Hyderabad and endovascular surgery which are done by following the latest medical technologies using top-notch equipment.
Dr. G.V. Praveen Kumar is one of the expert consultants and best Vascular and Endovascular Surgeons on our team. He is qualified from one of the top medical institute, prestigious Nizam's Institute of Medical Science(NIMS) Hyderabad and have secured specialization in vascular surgery and other medical streams like complex Aortic surgeries, Endovascular procedures, complex A-V access creations(for dialysis).Etc
He diagnoses as well as repairs damaged blood vessels, veins, and arteries. Also, he works on vessels all over the body to:
• Bypass diseased arteries
• Remove blockages
• Exchange or bolster weak, Aneurysm arteries
Mission:
Our mission is to serve a healthy tomorrow to the community keeping cost-effective and quality treatment as a major point of consideration.
Vision:
To be an innovative and leading health care center, purely dedicated in serving cost effective treatments with best quality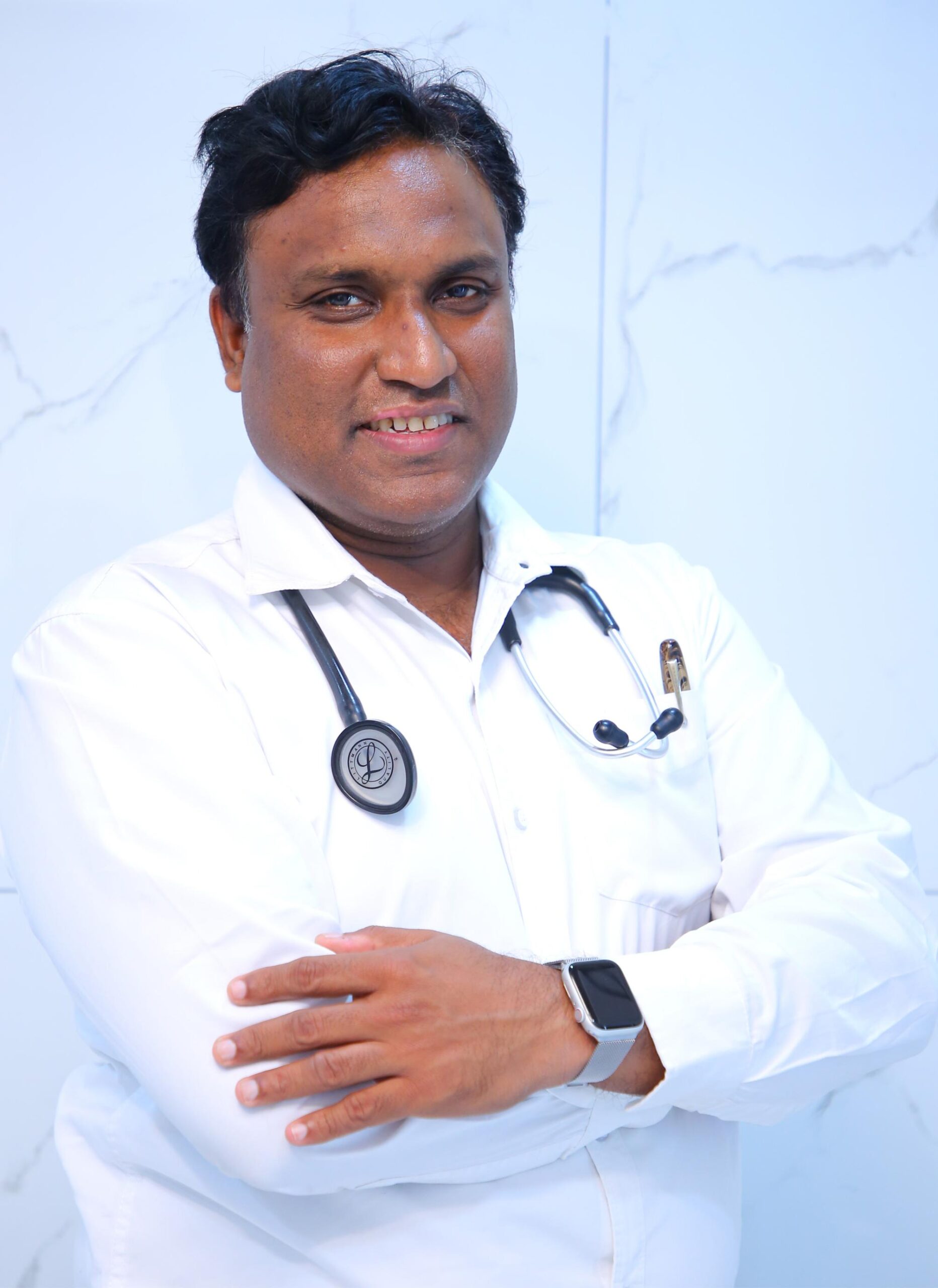 VASCULAR & ENDOVASCULAR SURGEON
VASCULAR & ENDOVASCULAR SURGEON